Time to show you what I've been working on! Complete with crappy pictures! Now with Spam!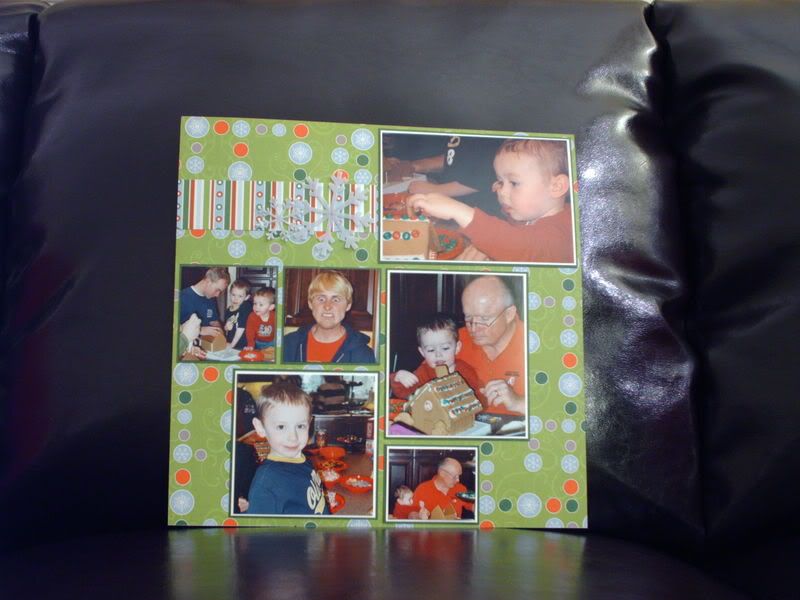 Big deal, another layout, right?
Wrong!
I am another layout closer to being done with Christmas 2006! Another layout closer to being done with 2006 altogether! I think I've been scrapbooking 2006 since 2006!
I've been in a paper crafting slump, so this bodes well for my scrapbooks. Except I think I need to buy a new album. I've been using binders from Provo Craft, and there's this part of me that really wants all my albums to be exactly the same with labels on the spine. Which means that in order to not risk going completely bonkers, I must either continue buying the binders from Roberts or I need to replace all the ones I have. ALL 14 OF THEM.
Hmm. Did I mention that I'm cheap?