For some reason, ever since I decided the quilt I'm working on could be called a commissioned quilt, I've been singing 'commission!' to the tune of "Tradition!" from Fiddler on the Roof. Yeah, that's not going to make me crazy today.
My sister-in-law Cami had me help her design a quilt and cut out the pieces. In October, or some other month last fall. Can't remember, but it's been a while.
And the pieces have just sat at her house.
Well, I owed her and her husband some money. And Cami says, "How about you finish my quilt instead of paying us!" And I say, "Okay!" And we decide not to care what her husband thinks (love you, brother!) and behold, a commission is born.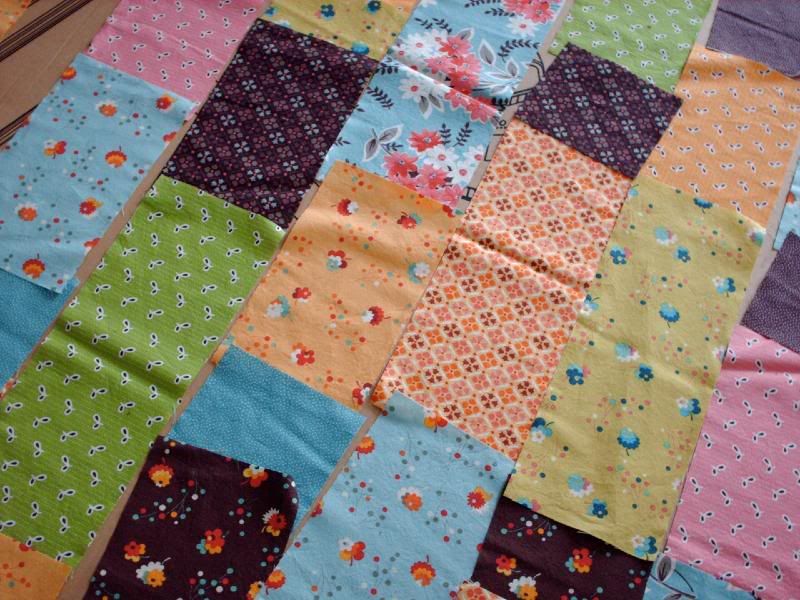 Determining the placement of the fabrics was not the most fun I've ever had in my live. I don't think I would ever get to the point where I would say it was perfect (I know this after over an hour of fiddling) so I finally just said it's good and began sewing.
I am quite happy with how it looks so far. Fortunately, Cami is not too much of a horrible wench, so she'll only yell at me for a little while if she doesn't like it.
Just kidding. She's not a wench at all.
She does, however, have a really, really funny, sarcastic sense of humor that will be used at my expense if this thing doesn't turn out. Should be fun.
I can't remember what fabric this is, so if you recognize, it let me know. I really love the blues, which is unusual for me because I usually go for the greens and oranges.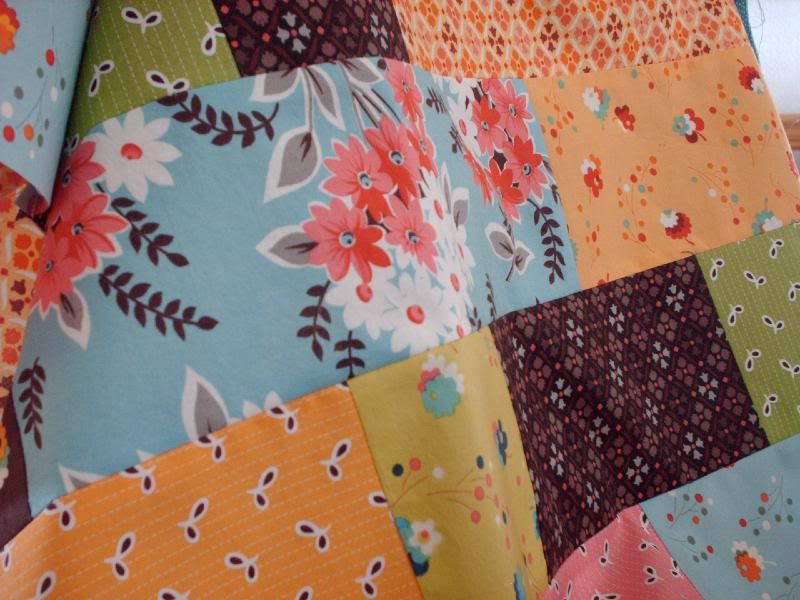 Now I just have to figure out what else I'm going to do on the front, and then sandwich, quilt and bind it. The backing is a pretty dark brown corduroy, which I think will look very nice but I have to admit I'm a bit nervous about. I'm very glad I've got a walking foot now!