I made stuff.
AND I TOOK PICTURES.
Bad pictures, but pictures nonetheless.
If you are Aimee - DON'T LOOK.
DO NOT SCROLL DOWN.



Unless you like to spoil surprises.



Don't look.



Are you looking?




Okay.
I put together a little package for a friend who is unfortunately on bed rest right now.
First we have the gift for my friend's baby girl, due in March.

It's a Rags N Tags blanket and a hoodie towel.
Then for the mom, a rice heat therapy bag, from this tutorial. With a couple modifications, of course.
And then for the big brother, a crayon roll: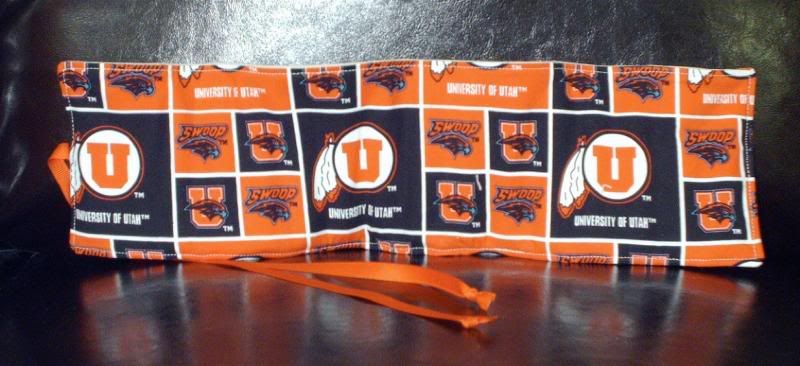 He's a big Ute fan and I'm happy to continue the indoctrination.
I'm going to be mailing it out tomorrow. I'm so grateful for flat rate boxes because I don't want to know how much it costs to send 2 pounds of rice in the mail!
Hope they enjoy this!