Finally got around to a couple pictures.
Here's my big Ikea fabric pillow with his new friend, the other big Ikea fabric pillow.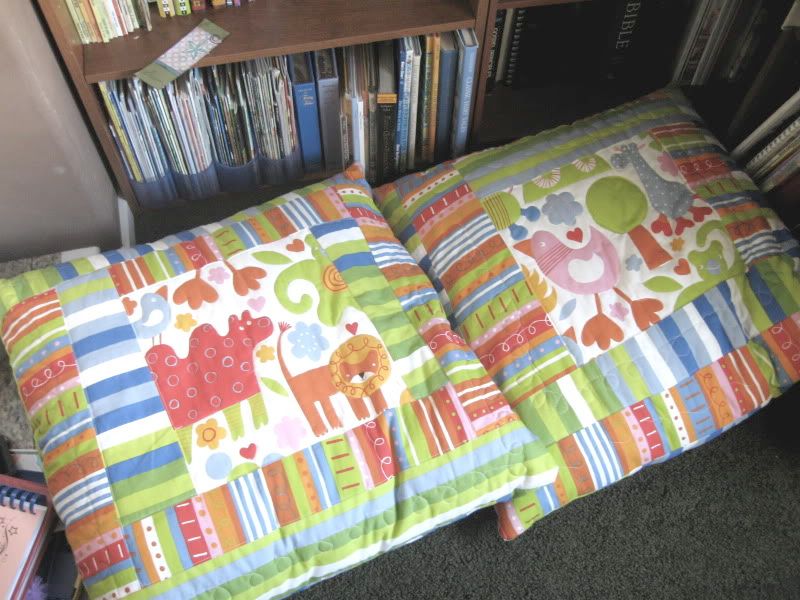 They now hang out in the new reading nook we've made in our family room.
And here's the first thing I've made for Zeke.
The fabric is Moda Woodland Bloom. I machine quilted it but hand tacked the binding. May I repeat: I. Hand. Tacked. The. Binding.
Yes, it's that big a deal.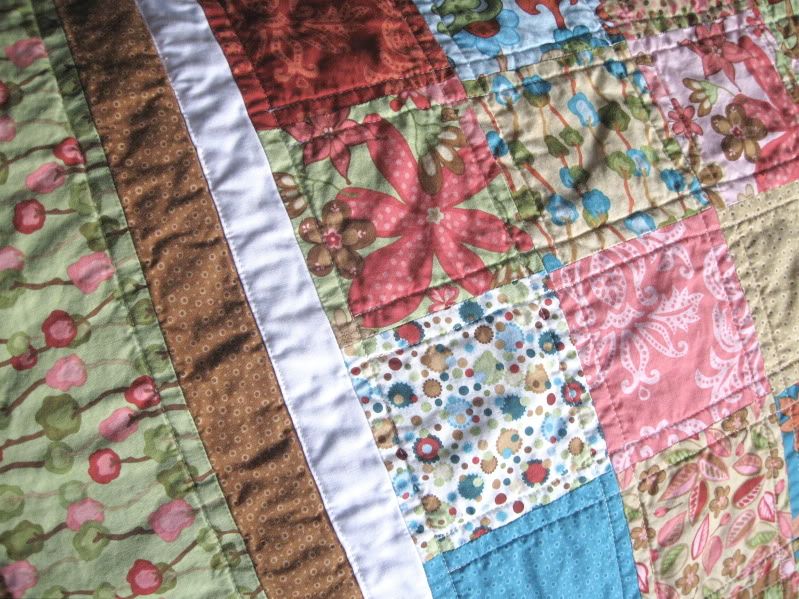 I'm almost done with a little dress for Zeke that has made me question my sanity and say swear words in my head. B informed me it will be the cutest dress Zeke will own but I'm so filled with hatred over the bodice that I can't see it clearly. Perhaps it is really cute? I'll finish it up and let you decide.