What?
This is a craft blog?

Really?

Seriously?

Well, okay then.
I'll post something crafty.

Here's the purse I finally finished for my sister.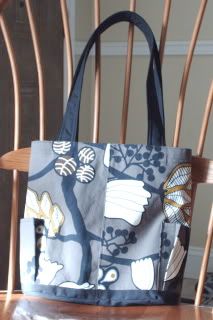 I'm not going to tell you how long I've been working on this. I just don't want to talk about it.
I also don't want to talk about how I forgot to put interior pockets in it. And didn't realize it until after I sewed the lining in. It's just too hard to think about.
This is the second purse I've completed made from a pattern I developed all by my lonesome using a way too large Target bag as an example. The purse is roomy without being HUGE and has outside pockets. Guess that counts for something. I'm pretty happy with these straps. I put batting in them to try and make them more comfy.
If this is satisfactory (Dani? Whatcha think?), it will be in the mail soon. I just need to get to work on mine!
Hmm, something else crafty.
Oh, yes. Our advent calendar.
Paper mache boxes that I Modge-Podged. I am the queen of Modge-Podge now.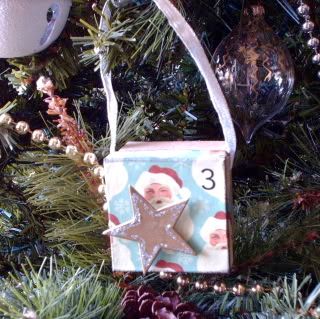 I did 24, because I wanted to. Actually, I did 24 because I wanted to put their Christmas jammies in the last one and we open those on Christmas Eve, a terribly special tradition that seems to be shared by about half the Christmas-celebrating world.
This is #24. It's nice and big and there's glitter and gold paint involved. Could anything be better?
The others are small and there are candies in each one.
Some have a little scroll telling the boys to decorate the tree or make brownies to share with friends. It would also be good to put in scriptures or tell them to read a Christmas book, I just didn't do that this time. My sister-in-law made some too. She did the 12 days of Christmas and I believe she needs to post hers on her blog (amazingly subtle hint).
The boys are so excited about Christmas, they've been making things to decorate.
This is a cookie and milk Benson made for Santa. They wrote a note to Santa on the back because they are REALLY ready for Christmas Eve! Little J told me I had to take a picture, so I complied.
Because I'm good that way.
And just so you know? Our star tree topper is having problems.
And yes, we're aware of it.