So, we're drowning in Honey Bunch Currant tomatoes (thanks, Burpee!) but what about the tomatoes I really want?
The BRANDYWINES?
This is one of my brandywines: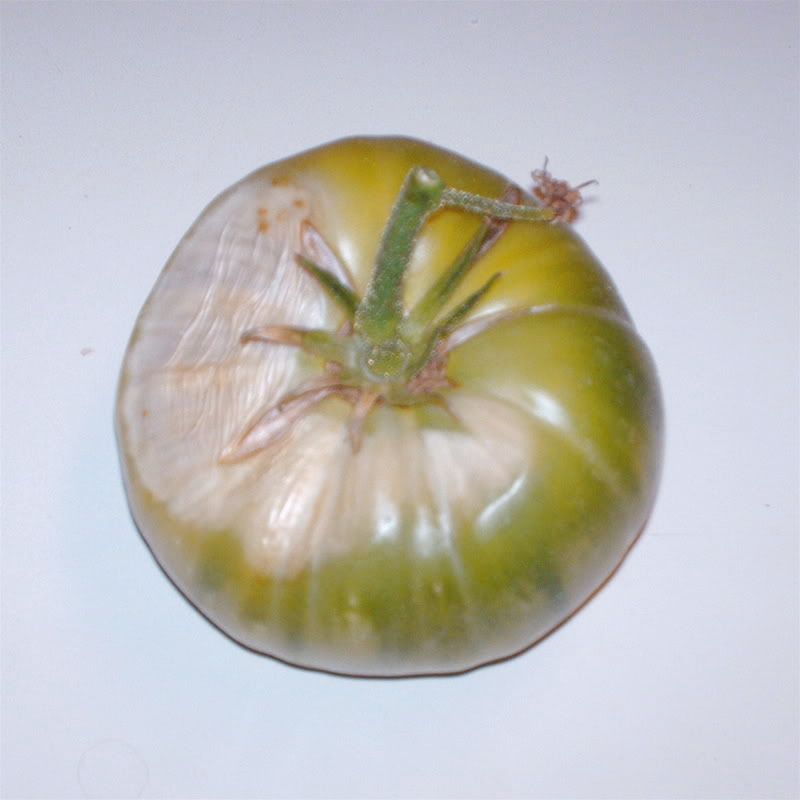 Yeah, I guess that's sun scald, according to the experts on the Organic Gardening forum. It didn't get enough shade from the sun because the foliage on that plant is kind of sparse. I'm sad because that was the second largest brandywine I had.
But the largest?
Hopefully it's fine.
Because I really want a nice large tomato.

•••

Many people have heard about what happened to Stephanie and Christian Nielson. Stephanie's blog, Nie Nie Dialogues, has been one of my favorite blogs for a while now. I love her perspective on life and her positivity. But most of all, I am inspired by her faith. Her and her sister, Courtney (the writer of another of my favorite blogs) freely share their LDS faith, something I struggle with. Stephanie and Courtney manage to bring up their experiences as Mormons as comfortably and unselfconsciously as they talk about motherhood. I aspire to be as confident in my faith. I felt silly fasting last Monday for someone I've never met, yet I felt I needed to.
My prayers are with their family.