I sent the camera with B for his big trip to Canada with his mom. They are canoing the Bowron, which is what she wanted to do for her 70th birthday. And of course they have to take pictures!
But that leaves me without camera. Well, not exactly. I have a pretty neat Pentax that I'm not very good at using. Oh, and somewhere in my mudroom there's a box of film.
I need to get it out because, ta da! I've decided to try to redo the boys' room before B gets home. On the 17th. (He's been gone since the 2nd) We're painting and I bought a new tall bookshelf from Ikea in the hopes that we can transform their tiny room (it's only about 10x11) into something fun.
So maybe I should try to get some before photos.
And Jack has a birthday party this afternoon for a little girl in our neighborhood. And he thinks she needs a cape.
We shall see.
Until then, I leave you with photos taken last Friday.
Our CSA haul: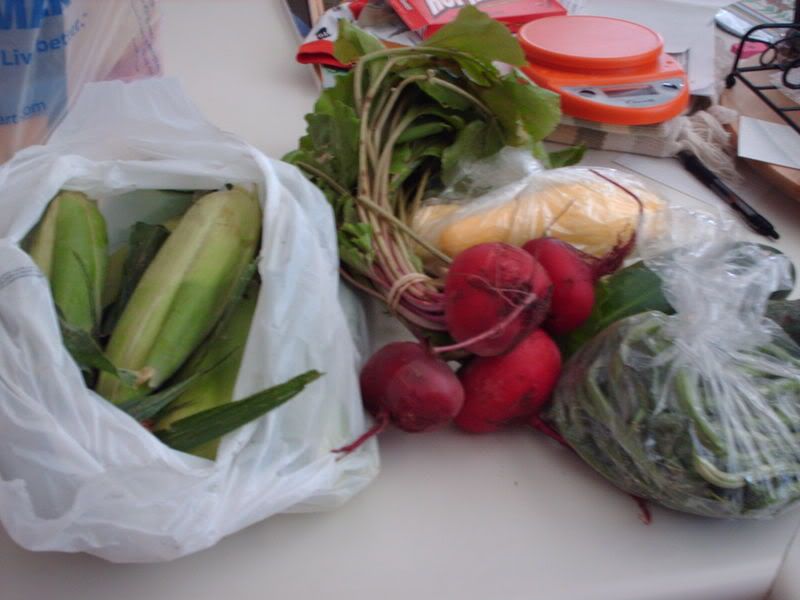 (I have NO IDEA what to do with those beets. Help?)
And the boys playing at my grandparents' home in Logan. Here's Jack by the bridge my great-grandfather made that goes over the irrigation ditch in the backyard.
And Benson enjoying the nice green lawn.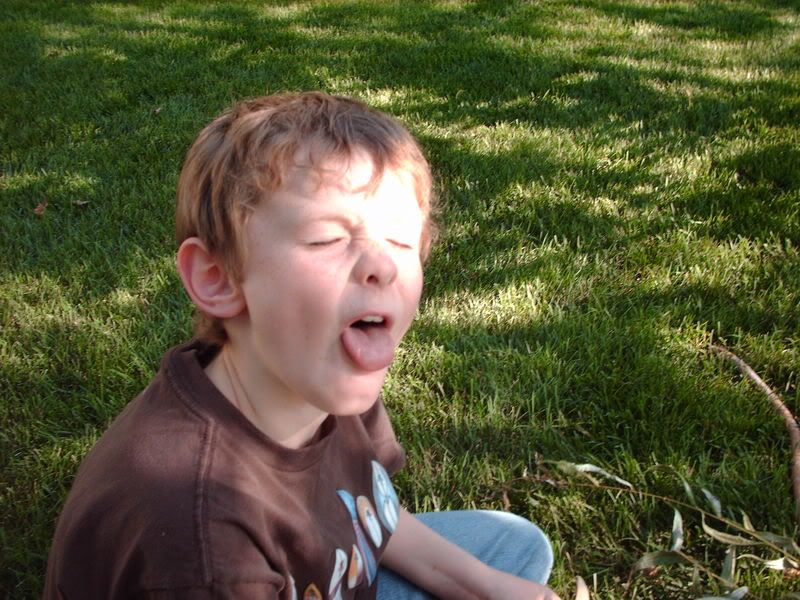 They took these pictures themselves. And about 30 other pictures of the grass, the irrigation ditch, a stone bear and the neighbor's potting shed. Nice.