Now, we know I only have boys.
But some people in this world have girls.
And those girls have birthdays.
And they like presents.
So here's a crayon roll:
And a bag: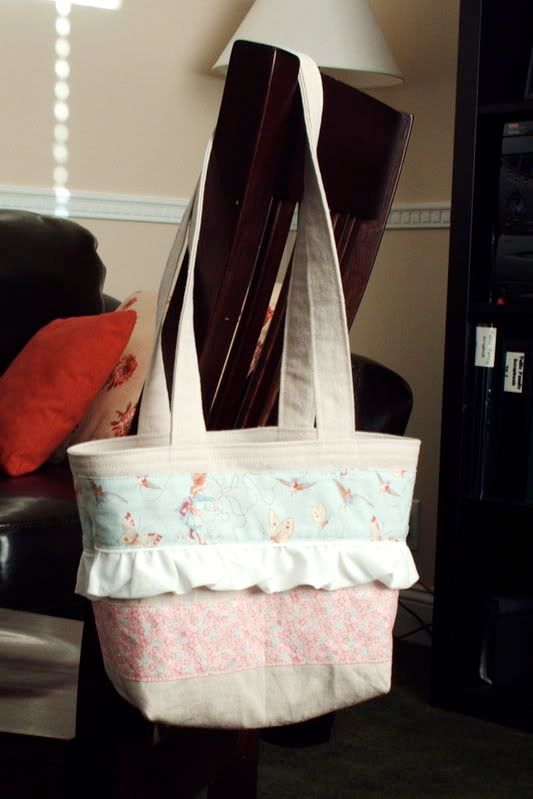 For my sister-in-law's niece.
I didn't use all of the two fabrics Cami gave me to make her present. I have just over a fat quarter of each, a cute pink toned floral and a very whimsical butterfly print.
So what else does this girl need?
A doll quilt?
A crown?
Hmm?