Exhibit A: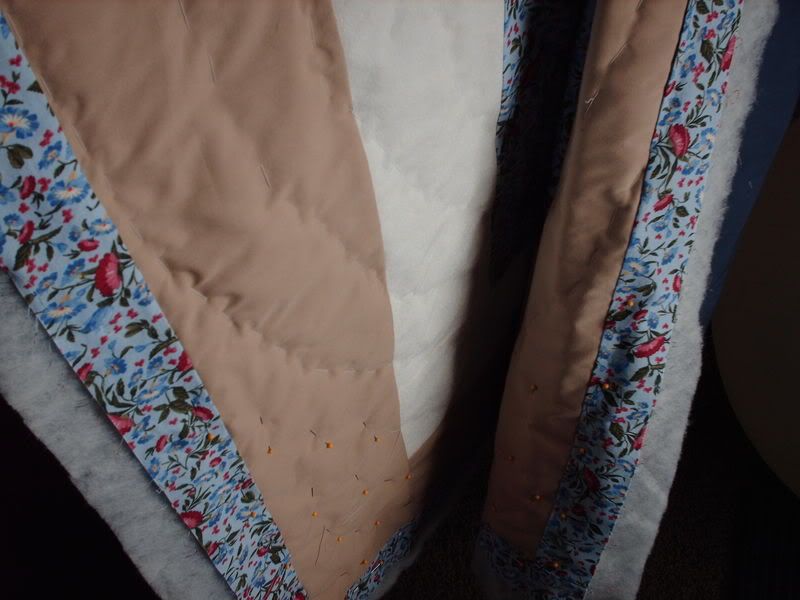 The largest non-tied quilt I have ever made. Which isn't actually that big. It's a throw.
Um, no, it isn't finished.Have to finish quilting the white border and the center. And bind it.
It's patterned after this one: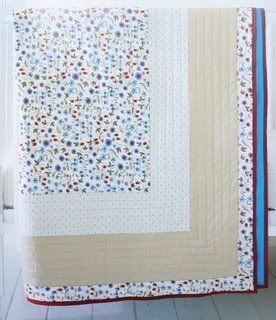 From Last Minute Patchwork and Quilted Gifts.
For my grandma and grandpa for their birthdays.
I bought a walking foot and you know what? My top layer is still bunching up. I keep having to make little tucks to try to keep the corners from getting too funky. Hopefully it will look nicer when it is washed.
Perhaps I need to make sure I'm pulling the top as taut as the bottom when I'm basting? Makes sense.
And basting on carpet? Not quite the smartest idea I've ever had.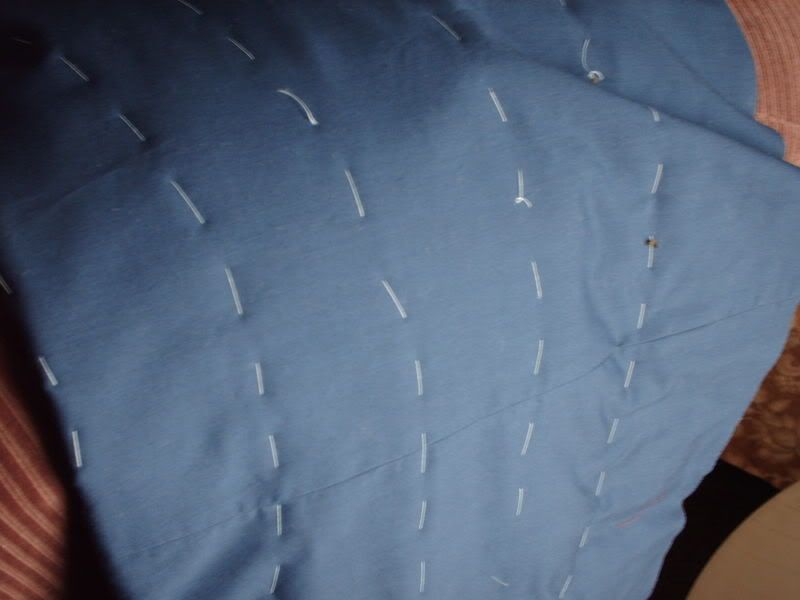 I kept getting pieces of carpet stuck in the thread, which I didn't realize until I was finished. Had to cut some of my carpet. Duh.
I'd better work out the kinks before I get going on this one:
For another set of grandparents. In fact, I have five sets of grandparents and they may all be getting quilts this year. Or maybe not. Depends on my sanity.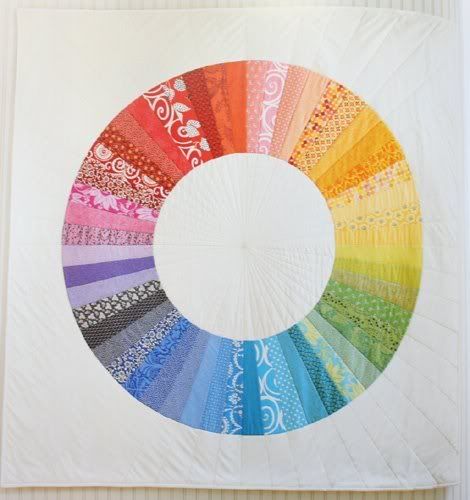 I really want to make this quilt. So yes, my sanity is in question.