Or, um, where I been?
Huh?
Anyway, time to report on Christmas. I didn't take the homemade Christmas pledge because I know my limits but I did try to make as many presents as possible.
I'm proud to say that almost all the gifts we gave to others were handmade. By me.
The gifts to my boys? Purchased.
It would have been rather difficult to hide the gift making process from them and I like gifts to be a surprise. So maybe next year.
Anyway, my cousin's daughter got this:
and this (it's the smock she's wearing - isn't she adorable?):
I ended up making five crayon rolls total, three more for my nephews and one for a family friend.
I also made the presents my siblings and I gave my dad and stepmom. We gave Mom a set of DVDs with videos I made of her parents talking about their lives and we gave Dad a scrapbook with all the LDS temples that he's worked on (60!). These were very time consuming and oh so very fun to work on. And their reactions? It was wonderful. There was a lot of crying that night. Which is why I'm giving them useless, meaningless items next year. Can't handle any more crying.
And this is the final Christmas gift, finished today. Because no, I didn't finish everything.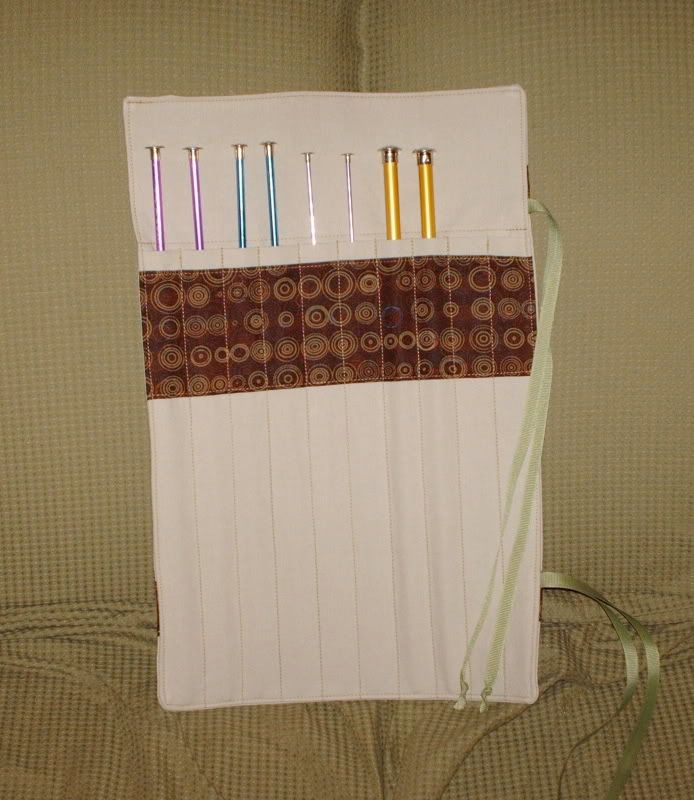 But this is for my sister, Goobie, who didn't finish her Christmas gifts either. So we're okay.