First. This is fun! I'm enjoying putting this package together and I'm excited to send it to ... I'll tell you in a minute.
Second. Kara, nice try but you're a bad influence. 'Joyful Abode,' I'm sorry Kara is a bad influence. However, she is VERY fun at parties.
Third. I was going to throw slips of paper with names on them in the air and have my boys pick one off the ground, but then I would have to pick all the other ones off the ground. And that would be cleaning. Which I'm not going to do right now.
So here it is.
My helper.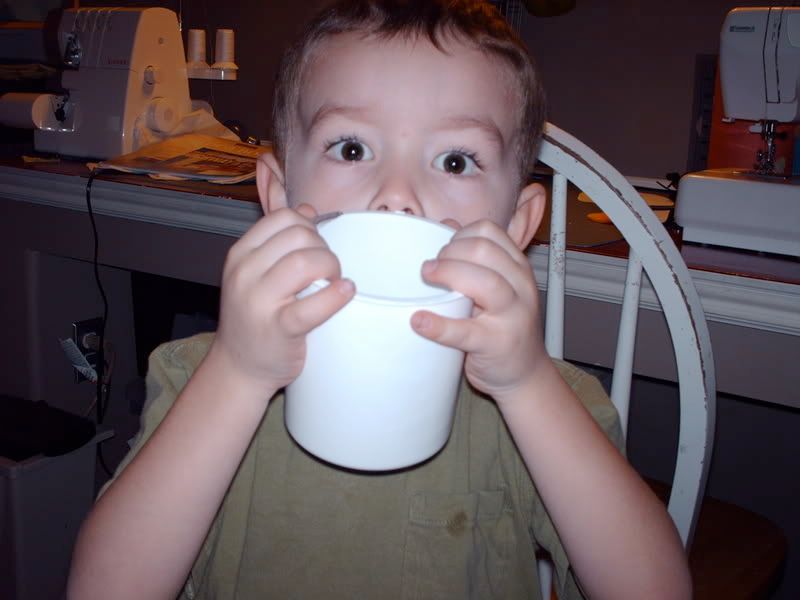 Holding an old frosting container I've been using as a pencil cup. Been meaning to cover that with cute paper ...
The drawing.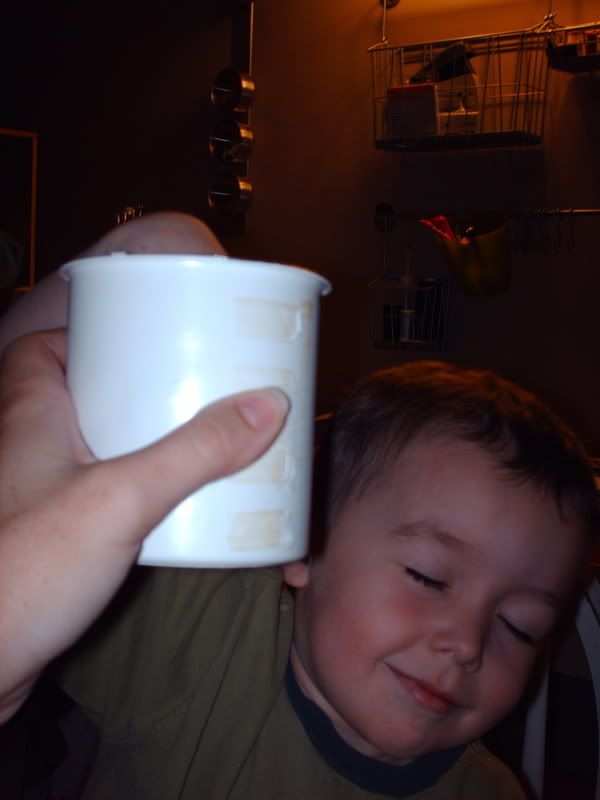 I like that he still feels the need to close his eyes even though there's no way he could see in the cup.

Thanks for playing!