I'm part of what's called the enrichment committee at my church. We plan quarterly activities for the Relief Society, the LDS (Mormon) women's organization. This month, we held an activity entitled, "A Night in Seussville," and everything had a Dr. Seuss theme. I was in charge of posters and decorating the cakes that would be served as refreshments. We had talks about three Dr. Seuss books, so three of the cakes represented those books. Here's "The Cat in the Hat Came Back":
And "The Sneetches":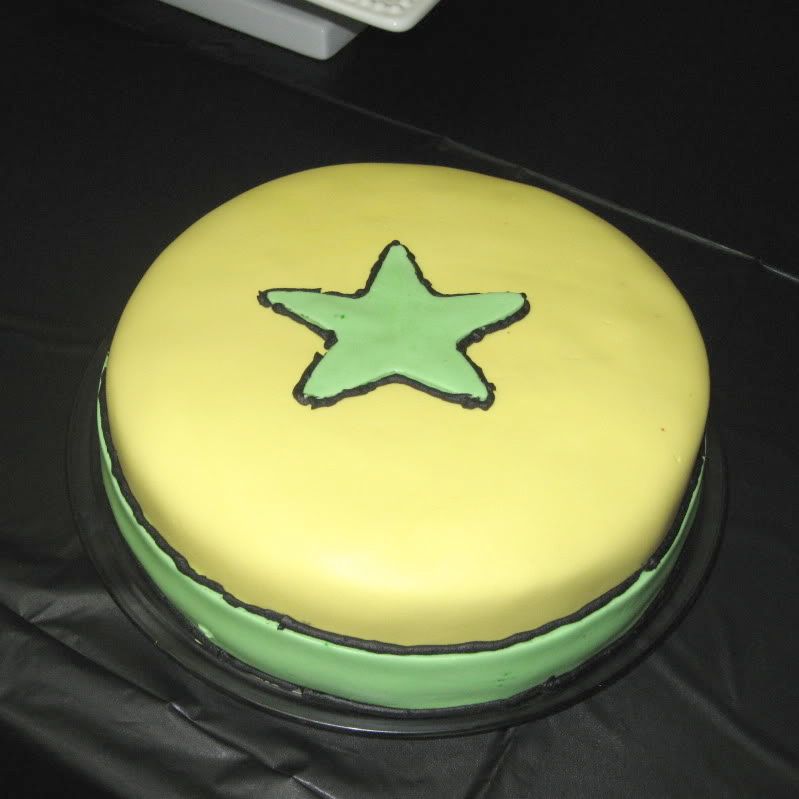 And this one is supposed to be like the nest from "Horton Hatches the Egg":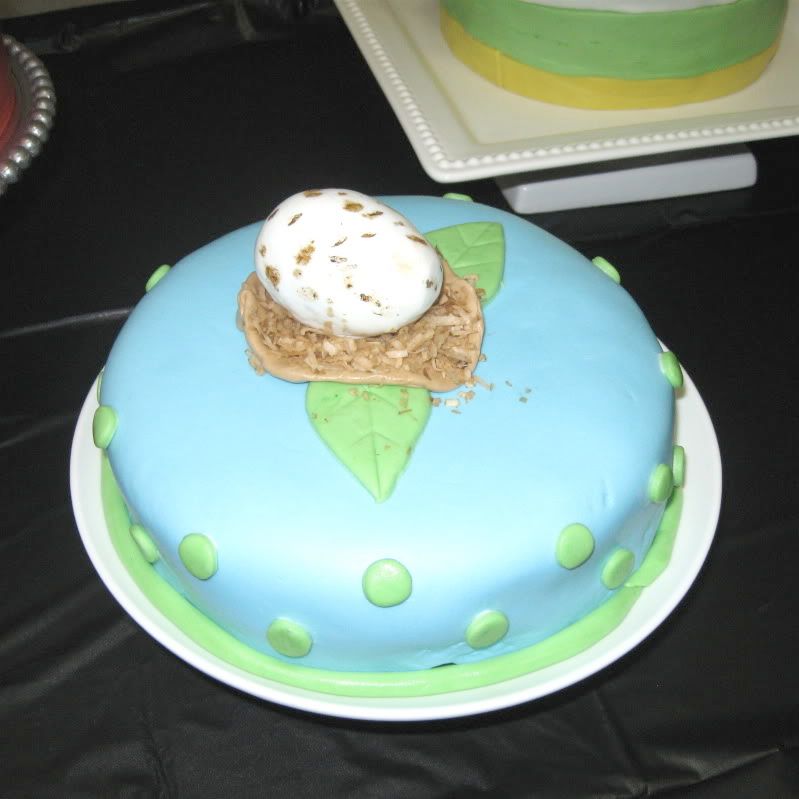 And then we decided we just needed a couple cakes that had colors found in Seuss books and were just fun looking (although the first one is a bit like "Oh the Places You'll Go" because of the stripes):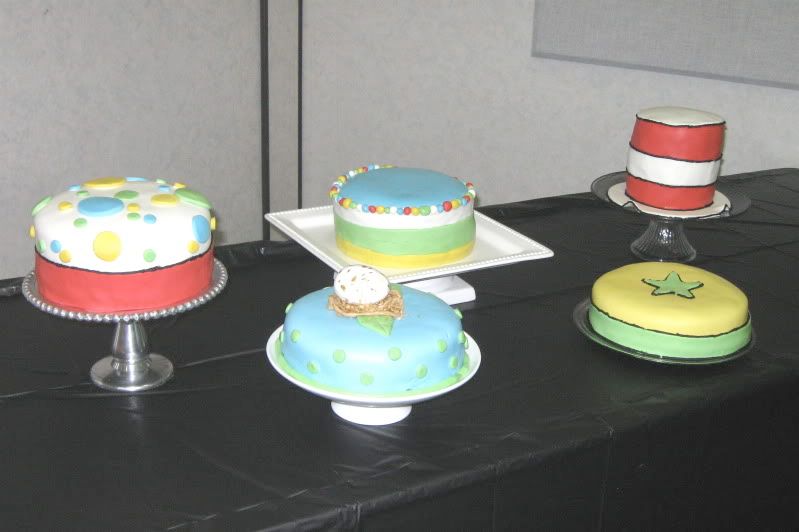 All the cakes together. The night was a blast and the cakes turned out great. We used marshmallow fondant to decorate, which tastes much better than regular fondant. The cakes were yellow cakes (except for the hat, which was red velvet) and I used triple berry ice cream topping for the filling and homemade vanilla frosting as the 'glue' keeping the fondant on.
Such a blast. I forsee a lot more marshmallow fondant in my future.