The quilting is done (yay!) and I now need to bind it (boo!)

I've been trying to make my own binding, but my binding maker didn't quite work as well as I'd like, so I have to re-iron it and try again.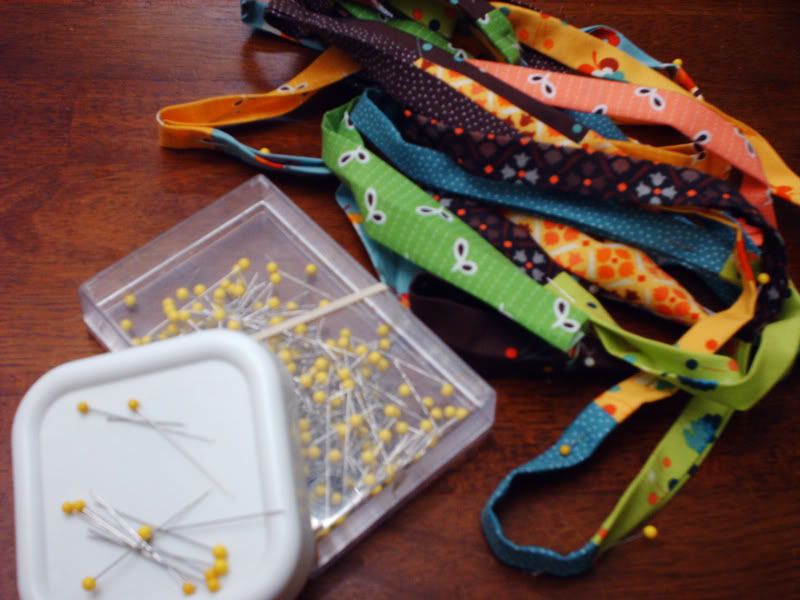 Hopefully I'll get it done tomorrow.
And then wash it.
Which adds a whole new level of stress (who's brilliant idea was the white stripe?!? Oh yeah, mine). I think the only part I don't worry about is the initial piecing. After that I almost need to be medicated.